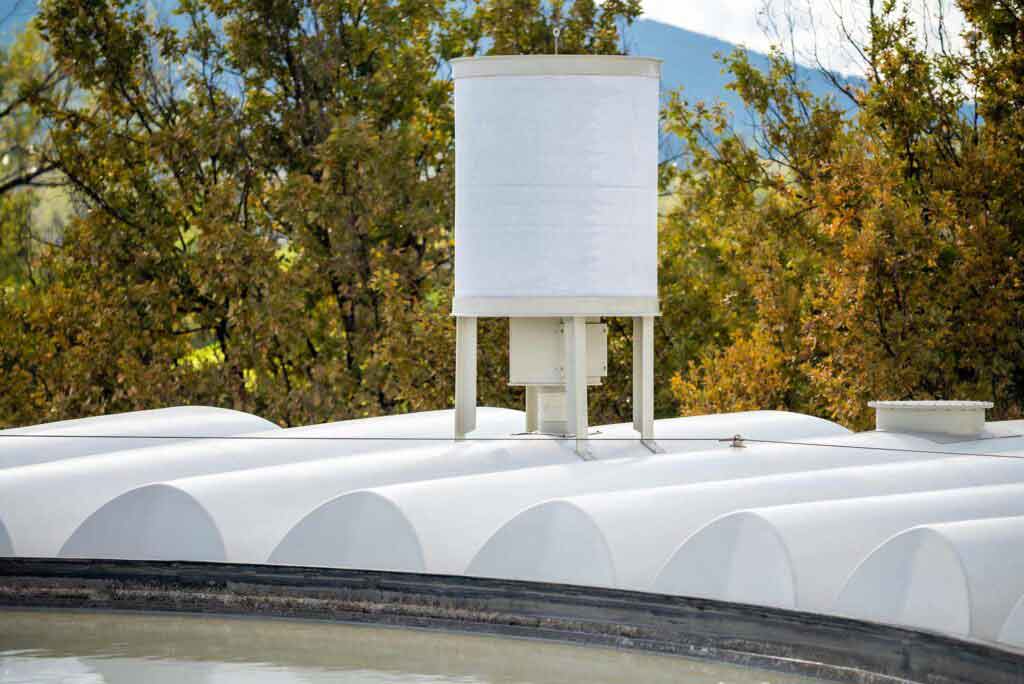 CASE STUDY
INDUSTRIAL WASTE WATER ODOUR ABATEMENT
BMB Purification BFF filters can be applied to all cases that require reduction of odours and pollutants deriving from coverings of sink tanks, sludge thickening and float units. BFF filters are widely used in the treatment of pollutant and odorous substances generated by civil and industrial effluents treatment tanks.

CLIENT'S NEED
Abatement of odours coming from sulphur-based compounds.
TECHNOLOGY EMPLOYED
Photocatalytic filtering through Carbon Footprint certified BFF filters.

POLLUTANTS ABATEMENT
Odour removal efficiency ≥ 98%
STRENGTHS
High performance abatement with no use of electricity
High energy saving
No environmental impact
CONTEXT
In an industrial establishment, a storage and homogenisation tank collects water coming from production processes. As a consequence, the tank presents issues related to the insurgence of bad odours principally caused by sulphur-based compounds. The typology of inlet wastewater varies significantly and presents traces of concentration of substances with high odorous content. BMB purification design and project an plant to industrial waste water odour abatement, read the case study.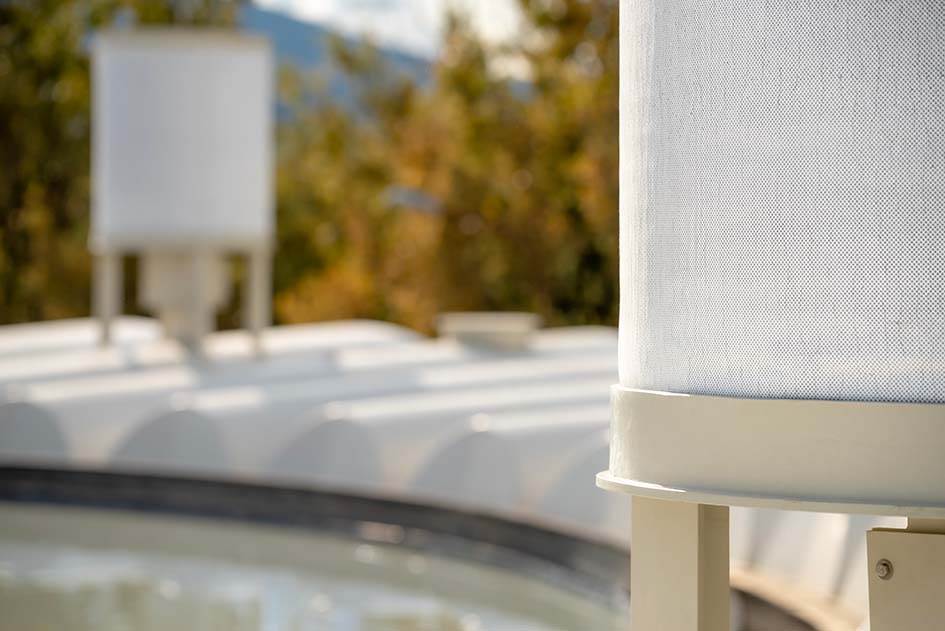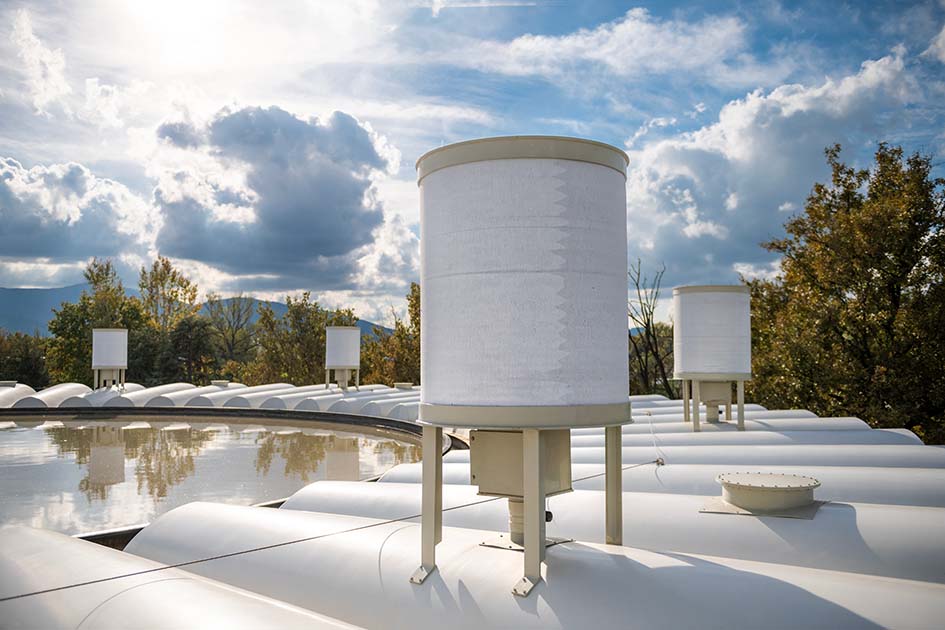 EXAMPLE OF PLANT TO INDUSTRIAL WASTE WATER ODOUR ABATEMENT
CHALLENGES
EFFICIENCY AND OPTIMISATION
Challenges to face while treating odorous sources generated by waste mainly concern the strategic design and plant optimization. To guarantee an efficient aspiration in waste treatment rooms, focused and strategic in critical points to avoid any spreading of dust, was the priority of BMB. Moreover, in this case it was necessary to limit the visual impact of the treatment system and appropriately sanitise the air before releasing the same in the atmosphere.
SOLUTION
PHOTOCATALYTIC FILTERING
The appointed tank has been closed with a PRFV-covered (fiberglass) structure, a material selected for its lightness, solidity and high resistance to aggressive chemical reagents.
On top of the tank, 10 photocatalytic filters have been positioned, allowing the natural outflow of the air both during tank emptying (inbreathing) and tank filling (outbreathing) processes.
TURNKEY PLANT

Each industrial air filtration system plant realized by BMB is custom designed after thorough field study. The initial study of condition, context and potential problems allows or technicians to propose targeted and tailored solutions, appointed plants and specific technologies for any kind of problem.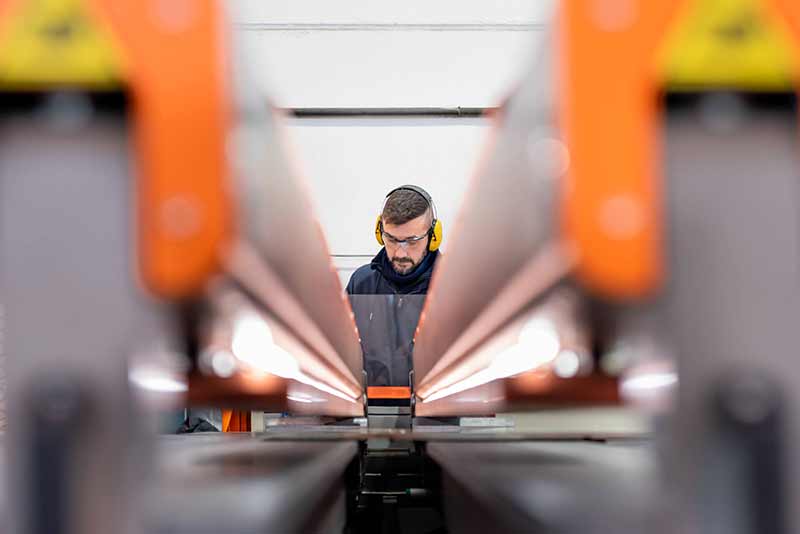 MANUFACTORING AND INSTALLATION
Each plant produced by BMB is designed, built and tested in-house. The installation is planned and carried out by our specialized technicians.
MAINTENANCE ASSISTANCE
BMB offers complete and custom service for plant assistence and maintenance: oordinary maintenance, extraordinary availability and remote monitoring.
PLANT DESIGN
Our plants are designed in compliance with the most updated law and engineering standars, are applied to needs of client so as optimize the investment.