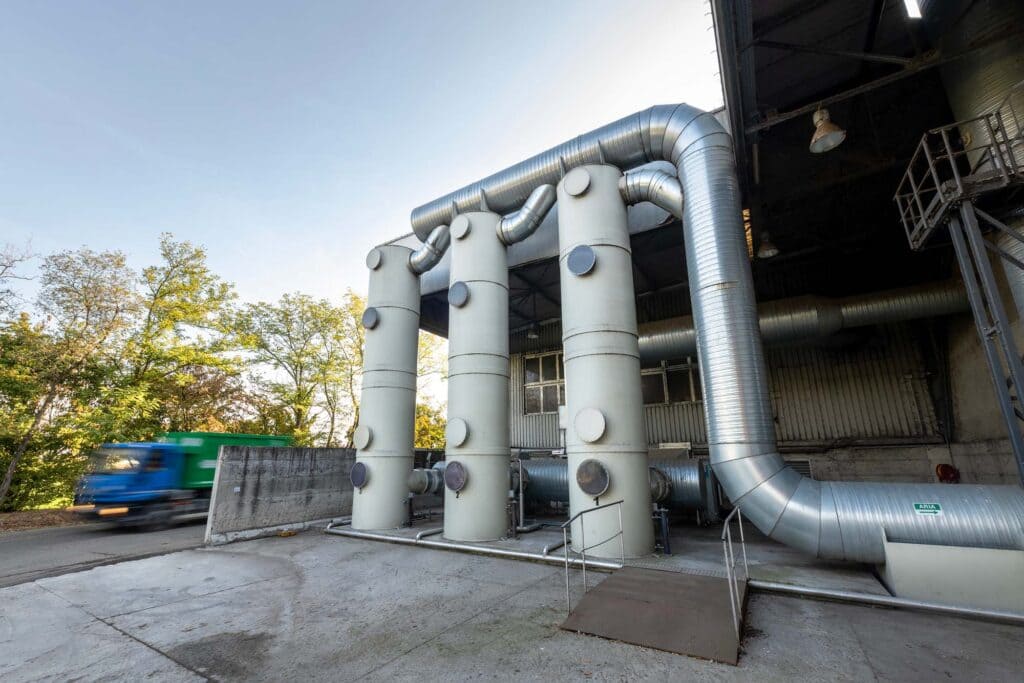 CASE STUDY
AIR DEPURATION WASTE TREATMENT PLANT

Chemical washing plants are used in all cases that require a chemical reduction of air pollutants, by use of industrial scrubber washing towers. The large contact surface created in the scrubbers between the polluted air and the water containing chemical reagents allows a quick abatement reaction with water/air contact time included within 1 and 3 seconds.

CLIENT'S NEED
Purification of air in organic waste stocking and grinding rooms.
TECHNOLOGY EMPLOYED
Air chemical washing through high efficiency scrubbers

POLLUTANTS ABATEMENT
Dust removal > 98%
VOC removal efficiency >80%
STRENGTHS
Dust and substances abatement optimisation
Automatised and personalised dosage
CONTEXT:how to improve quality of air in waste treatment plant
In order not to create odour pollution problems, waste treatment processes take place in closed warehouses. For this reason, it is fundamental to carry out adequate air circulation of these locals with dedicated and efficient aspiration systems. It's important have efficient industrial air depuration in waste treatment plant. Before getting ducted to the stack, the air from said warehouses must undergo treatments aimed at eliminating odorous substances and in general all present pollutants.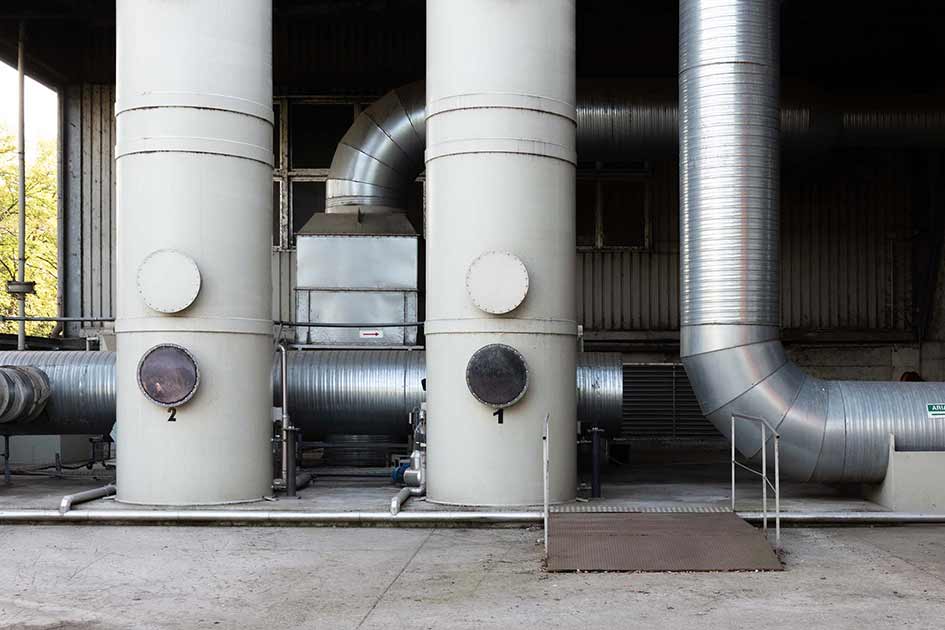 THE BMB's PLANT:
Industrial air depuration in waste treatment plant
CHALLENGES
INTERVENE IN CRITICAL POINTS
Challenges to face while treating odorous sources generated by waste mainly concern the strategic design and plant optimization. To guarantee an efficient aspiration in waste treatment rooms, focused and strategic in critical points to avoid any spreading of dust, was the priority of BMB. Moreover, in this case it was necessary to limit the visual impact of the treatment system and appropriately sanitise the air before releasing the same in the atmosphere.
LA SOLUZIONE
TREATMENT AND VENTILATION SYSTEM
Realisation of a branched-out aspiration system, so as to guarantee both local and general aspirations. The treatment system has been realised with 3 parallel scrubbers, in order to divide the plant in 3 lines excluding one or more depending on the process. The result is a treatment and ventilation system with fully automated dosing of chemical reagents and adapting to the variability of the pollutant concentration, in order to optimise the consumption of reagents. This is an example of the tailor made air pollution control equipments plants designed by BMB Purification.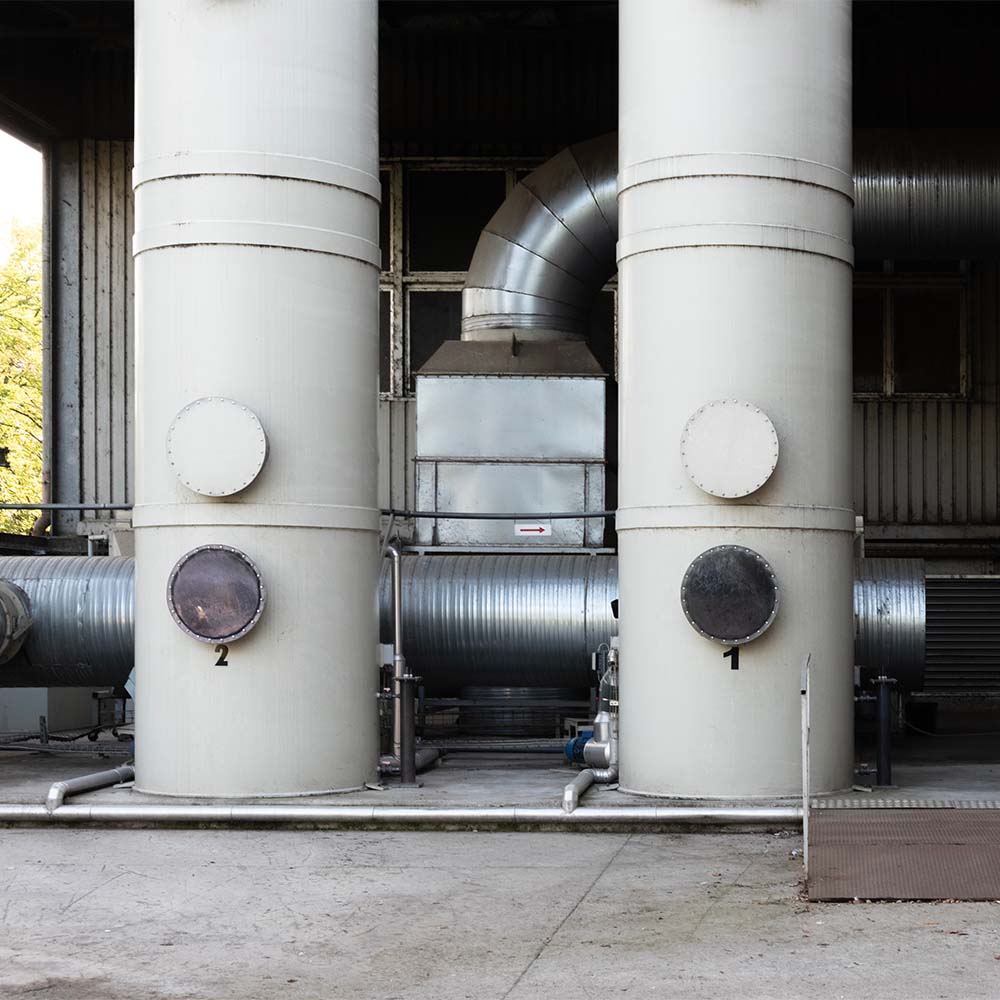 TURNKEY PLANT

Each industrial air filtration system plant realized by BMB is custom designed after thorough field study. The initial study of condition, context and potential problems allows or technicians to propose targeted and tailored solutions, appointed plants and specific technologies for any kind of problem.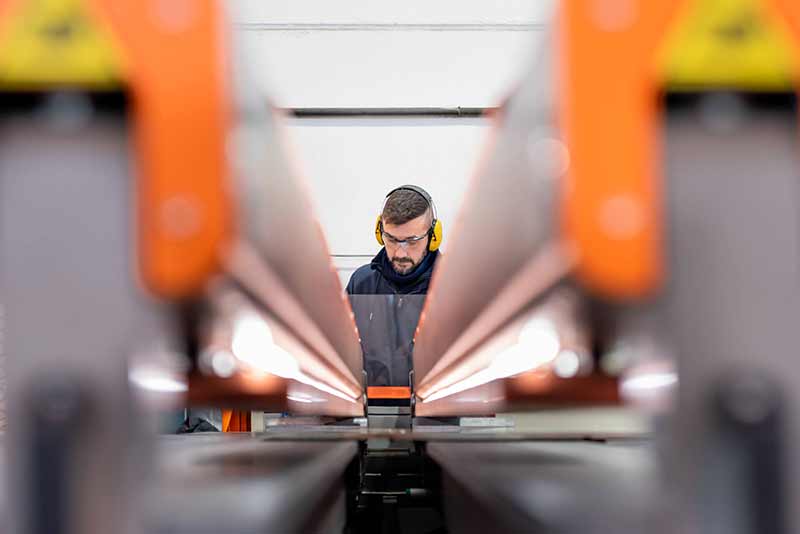 MANUFACTORING AND INSTALLATION
Each plant produced by BMB is designed, built and tested in-house. The installation is planned and carried out by our specialized technicians.
MAINTENANCE ASSISTANCE
BMB offers complete and custom service for plant assistence and maintenance: oordinary maintenance, extraordinary availability and remote monitoring.
PLANT DESIGN
Our plants are designed in compliance with the most updated law and engineering standars, are applied to needs of client so as optimize the investment.