CASE STUDIES INDUSTRIAL AIR PURIFICATION SYSTEMS
BMB technologies for industrial air purification can be applied successfully in different industrial contexts: from those where it's necessary to manage and hinder odours, to those in which it's fundamental to reduce pollutants. Case studies are some examples of BMB's industrial air purification systems, as they describe in detail some interventions performed in the food industry, oil&gas and wastewater treatment contexts.
CASE STUDIES AND EXAMPLES OF INDUSTRIAL AIR PURIFICATION SYSTEMS

BMB technologies can be applied to different industrial contexts, from the raw material processing to the chemical, pharmaceutical, food and service sector. Case studies illustrate examples of BMB working method: client's need analysis, research of the proper solution, custom-made design and installation.
OPTIMISED INDUSTRIAL AIR PLANTS

BMB industrial air plants are made by combining the technologies at our disposal with custom-made parameters. In order to obtain the maximum efficiency to optimise the maintenance/performance ratio. Each plant is given with dedicated software monitoring its function constantly, hence guaranteeing a smart remote surveillance. Our software automatically provide for ordinary maintenance, alert in advance about the required interventions of extraordinary maintenance and intervene in case of warnings and critical issues.
TURNKEY PLANT

Each industrial air filtration system plant realized by BMB is custom designed after thorough field study. The initial study of condition, context and potential problems allows or technicians to propose targeted and tailored solutions, appointed plants and specific technologies for any kind of problem.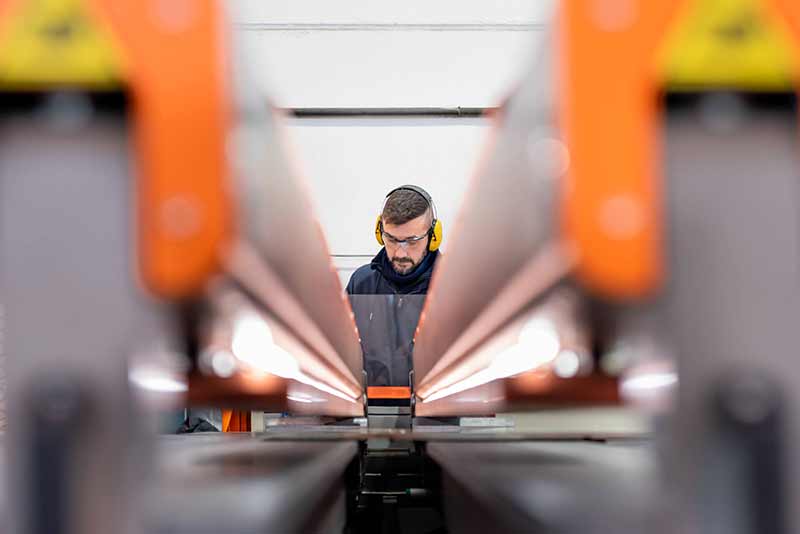 MANUFACTORING AND INSTALLATION
Each plant produced by BMB is designed, built and tested in-house. The installation is planned and carried out by our specialized technicians.
MAINTENANCE ASSISTANCE
BMB offers complete and custom service for plant assistence and maintenance: oordinary maintenance, extraordinary availability and remote monitoring.
PLANT DESIGN
Our plants are designed in compliance with the most updated law and engineering standars, are applied to needs of client so as optimize the investment.