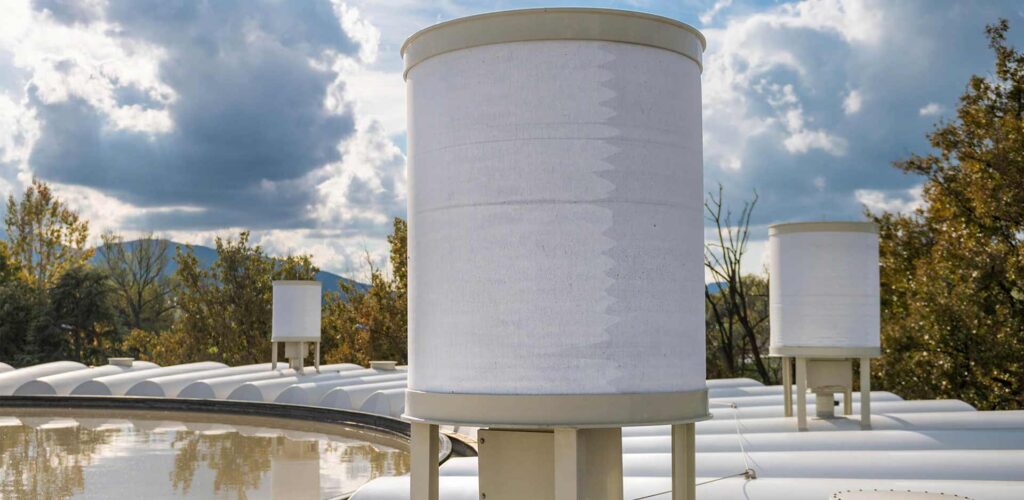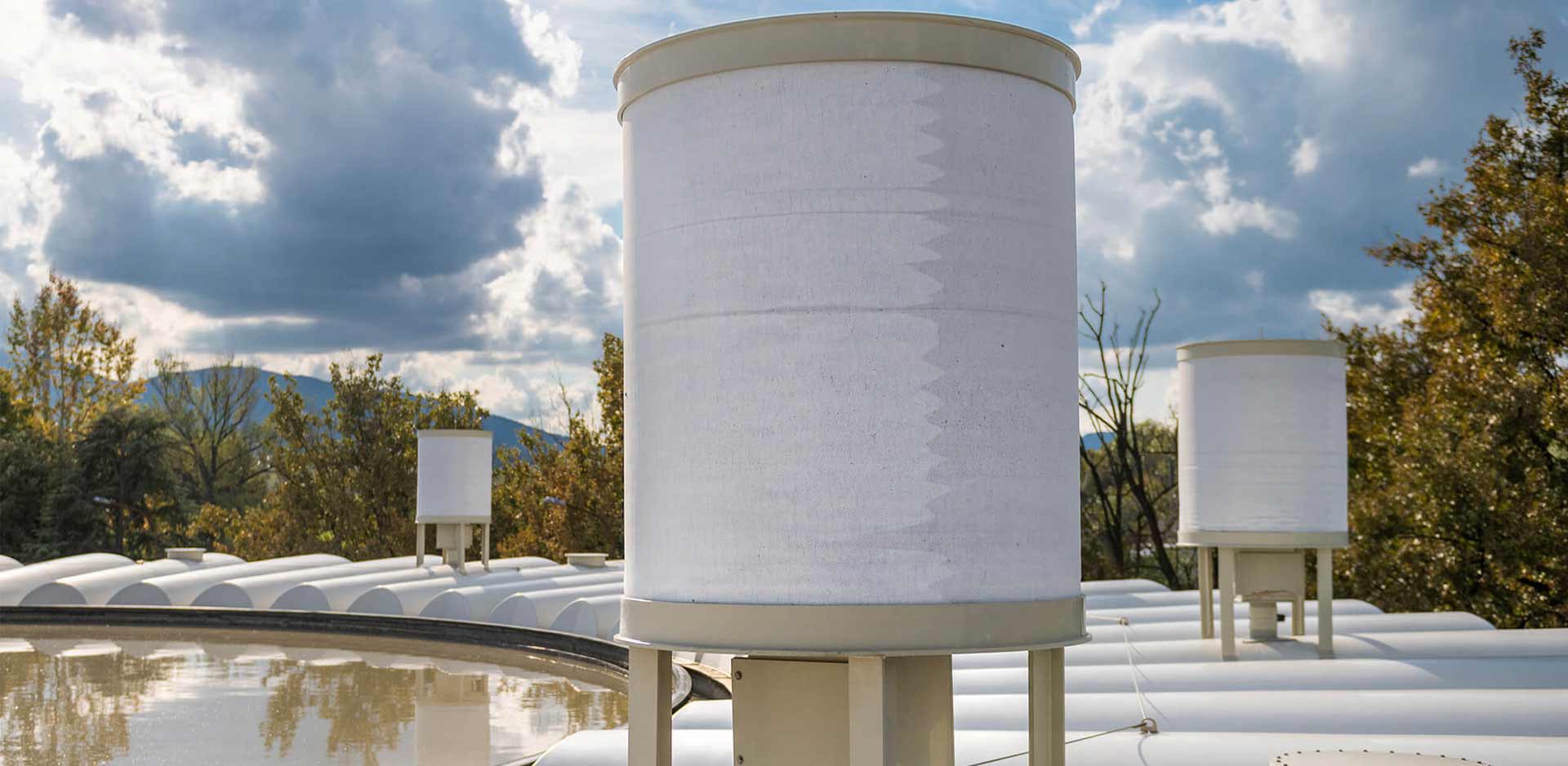 PHOTOCATALYTIC PURIFICATION
PHOTOCATALYTIC AIR FILTER
The innovative photocatalytic air filter technology is a purification technique allowing the abatement of pollutants and odors thanks to sunlight (Photocatalytic Filters) or dedicated lamp-induced radiation (Photocatalytic Reactors). Technologically advanced and patented, the photocatalytic purification combines high encumbrances abatement performances to low plant management, hence being widely appreciated.

ADVANTAGES
Versatility of use and ease of installation. Scarce pressure drops.
SECURITY
Recognized as BAT at a European level; lower maintenance and no operator required to manage the plant.

EFFICIENCY
High permeability allowing inbreathing and outbreathing air operations and lower CO2 emissions ("CARBON FOOTPRINT" certified system).

RESULTS
Olfactory Units abatement: 85÷95%
Sulfur-based compounds abatement: 70÷80 %
Nitrogen-based compounds abatement: 80÷95%
Volatile organic compounds abatement: 60÷85%
FUNCTIONING OF PHOTOCATALYTIC AIR FILTERS

The photocatalytic filter-based treatment is an innovative means combining two technologies: the absorption on adsorbent substrates and the photocatalysis on noble metal catalysts. Pollutant molecules get adsorbed in the filter and are subsequently put in the part of the fabric with a titanium dioxide (TiO2) layer. On the catalyst's surface the degradation of pollutant molecules through radical ions happens (chain oxidation), ending with the discharge of non-toxic and inodorous molecules: CO2 and H2O.
PHOTOCATALYTIC FILTERS
PHOTOCATALYTIC AIR FILTERING WITH PHOTOCATALYTIC FILTERS
Entirely developed by BMB, our photocatalytic filters are the result of years of study and research for an innovative, cheap and easily manageable method to air purification. These filters exploit solar radiation to activate a noble metal catalyst purifying the polluted air. Precisely for the secure nature of our photocatalytic air filter technology, no accessory utility is required to function (electric energy, compressed air etc.).
PHOTOCATALYTIC REACTORS
PHOTOCATALYTIC AIR FILTERING WITH PHOTOCATALYTIC REACTORS
In order to face increasingly burdensome abatement requests, BMB developed Photocatalytic Reactors. The reactors' functioning principle is the same as the Photocatalytic Filters', except for the catalyst activation, made with specific UV lamps set to an ad-hoc length. Modular, completely wired up and equipped with their own power supply panel, the Photocatalytic Reactors are an example of the most recent technological progress in the field of photocatalytic purification.
ASK FOR INFORMATION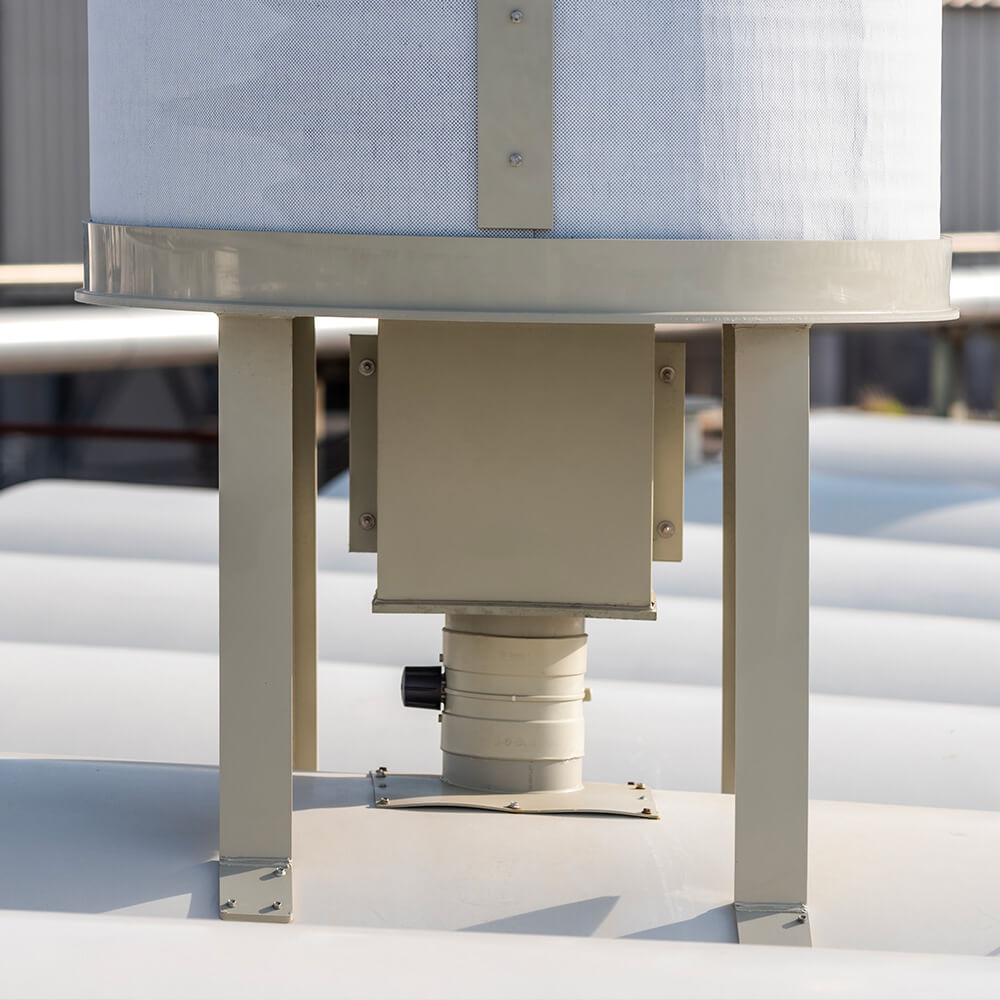 APPLICATION OF PHOTOCATALYSIS AIR PURIFICATION
The technology of photocatalytic air filters finds its application among various industrial sectors: from the food, chemical or petrochemical sector to industrial and civil wastewater treatment plants, from the packaging or paper industry to waste treatment plants.