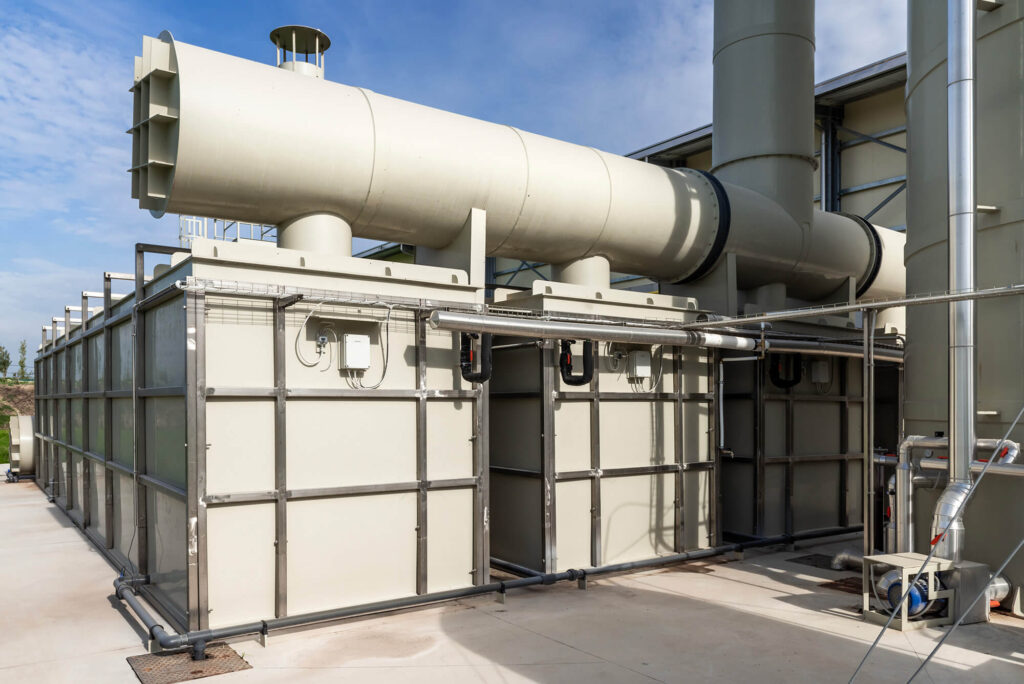 AIR BIOFILTERS
BIOFILTERS AIR TREATMENT INDUSTRIAL PLANTS
Biologic air purification is a highly effective and widely known technology for the removal of organic and inorganic substances. The purification treatment known as industrial air filtration can be made with vegetal or inert-based supports where to develop the growth of bacteria aimed at degrading pollutant substances.

ADVANTAGES
Vegetal-based filtering materials have low pressure drop, wide contact surface, high porosity and mechanical strength. It is not damaged by acid or basic compounds filling the treatable air.
SECURITY
Air biofiltering processes are made in a closed and controlled environment, with the control software constantly monitoring the biological processes parameters, intervening in case of critical issues and warning the operator in case of necessary maintenance.

EFFICIENCY
Energetic consumptions are from 30 to 50% lower compared to traditional industrial air filtration plants.

RESULTS
Olfactory Units abatement from 80 to 98%
TOC reduction from 70 to 95%
Sulfur-based compounds abatement: > 80%
Nitric compounds abatement: >85%
BIO FILTERS AIR TREATMENT INDUSTRIAL PLANTS
The process of air biofiltering for odor control targets air pollutants, which then get decomposed and removed by metabolic activity of microorganisms. After the exhaust air compounds are absorbed in the filtering material, the microbial decomposition of the pollutants takes place. The filter layer is therefore of the utmost importance since it is where absorption and microbial decomposition of air pollutants take place.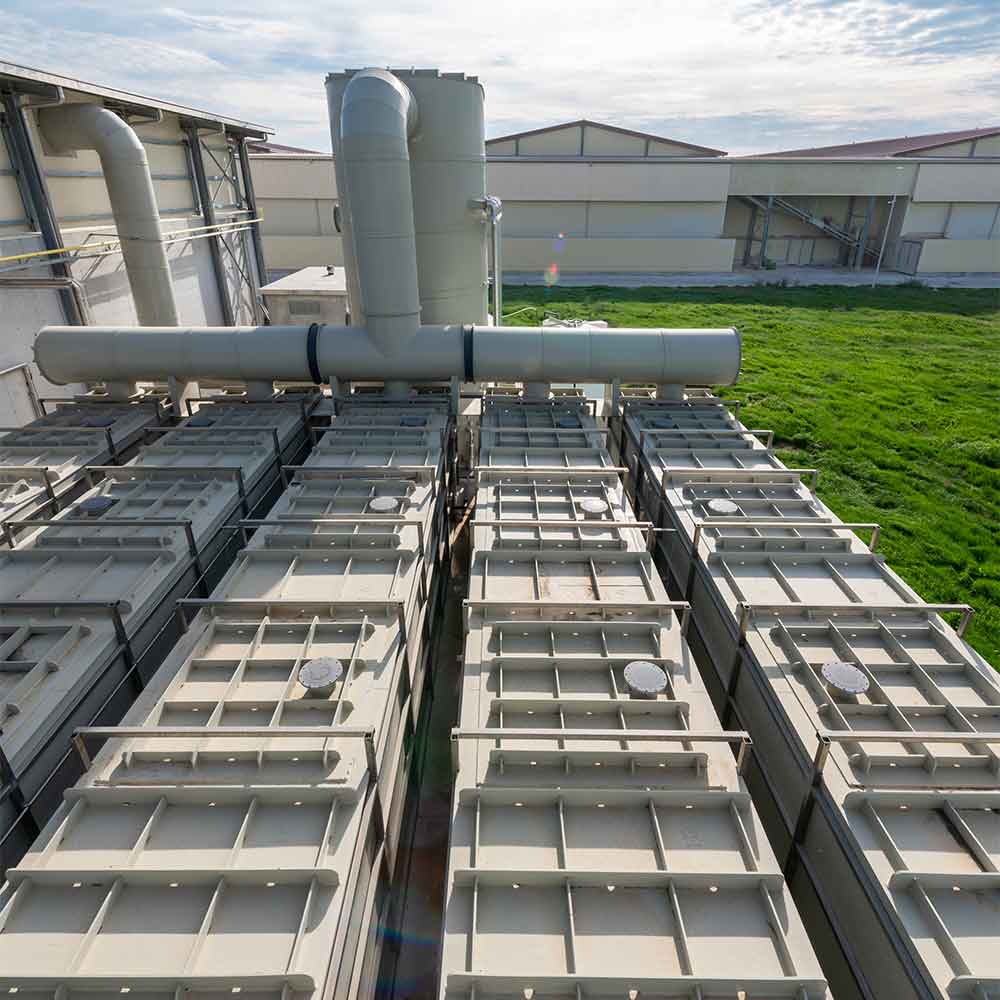 BIOFILTERS
BIOFILTERING THROUGH BIO FILTERS
Biofilters are employed in air biofilter plants and are made with vegetable filling materials, selected based on efficiency criteria: low pressure drop and high abatement rate. Inside BMB biofilters, air distribution is realized through anticorrosion-made gratings. Biofilters are then installed in closed boxes to keep the process independent and repaired from the external weather.
CONTROLLED OXIDATION BIOFILTERS
CONTROLLED AIR BIOFILTER
This typology of air biofilter plants is realized in closed boxes equipped with a "smart" dedicated control software, constantly monitoring the biologic oxidation process. Thanks to said technology, the software can automatically intervene in case of necessity and notify the operator in advance when programmed or extraordinary maintenance is required showing the plant's functioning trend.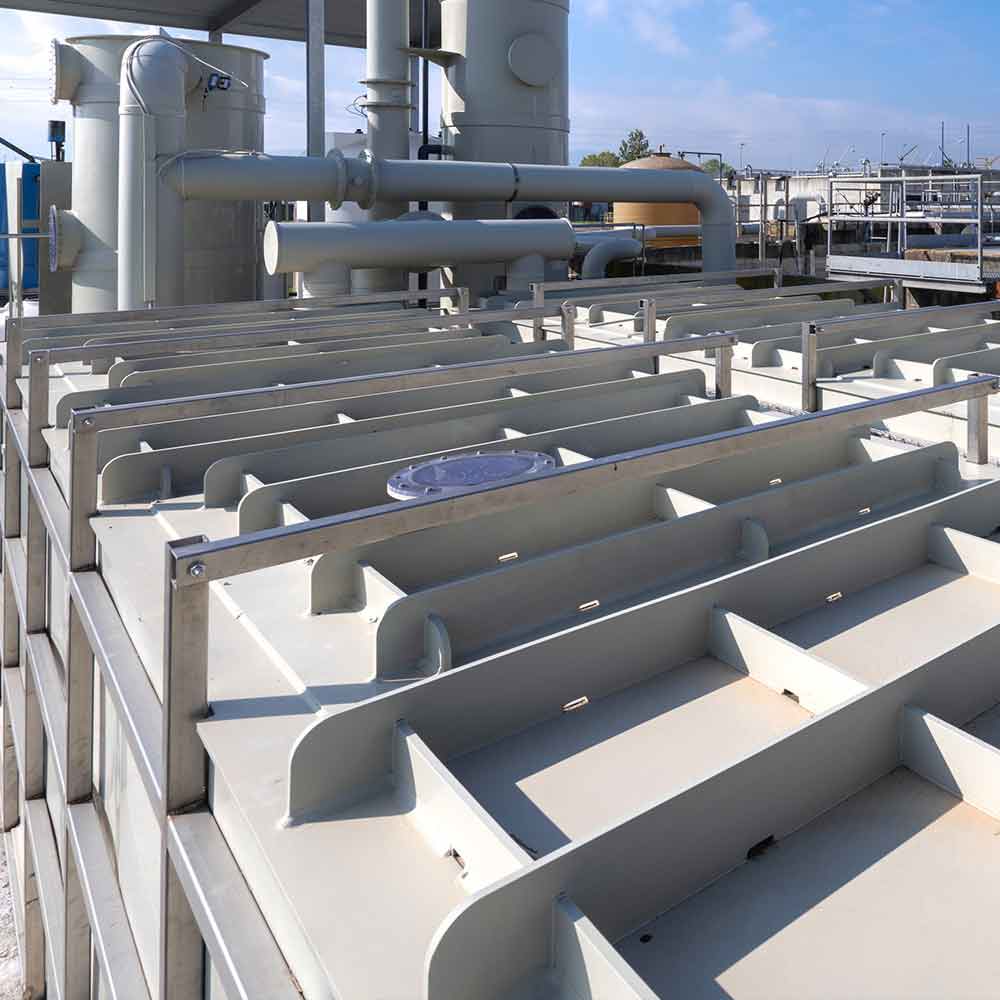 BIOTRICKLING
INDUSTRIAL AIR FILTRATION THROUGH BIOTRICKLING
Biotricklings take advantage of the inert filling material's action, being resistant to acid with high porosity and low pressure drops, and are equipped with a dedicated software constantly monitoring their functioning. The system envisages oligoelements dosage (N, P, K) to guarantee proper bacterial growth, while a specific technology allows constant spraying of the filter material. Thanks to the material's high porosity, contact timing can be lower than 20 seconds.
BIOFILTERS APPLICATIONS
Our air biofilter plants can be applied to the food, chemical and pharmaceutical sector, other than the following: industrial and civil wastewater treatment plants, waste treatment plants, industrial painting plants, packaging, thermo-pressure molding plants; rubber, automotive and plastics recovery industry. Read our case study about industrial odour abatement plants made for food industry.