CASE STUDY
ODOUR TREATMENT AND ABATEMENT IN FOOD INDUSTRY
Some production scraps of the industrial sector may give rise to odour and disposal problems, whose solution is often highly costly, both economically and in terms of time and resources. Ejections, malodorous waste and undesired by-products are just a few examples of odour sources whose associated problems get daily resolved in BMB. this is a widespread problem in the food industry.

CLIENT'S NEED
Abatement of odours
Abatement of NH₃ emissions
TECHNOLOGY EMPLOYED
Washing Tower (Scrubber)
Closed biofilter modules

POLLUTANTS ABATEMENT
Odour removal efficiency ≥ 98%
NH3 abatement (ammonia) ≥ 99%
STRENGTHS
Energy efficiency
Reduction of management costs
CONTEXT: REDUCE AND TREAT ODORS IN THE FOOD SECTOR
In the food industry there are multiple odour sources, yet animal ejections are undoubtedly among the most complex and tedious to manage. As a matter of fact, livestock ejections are the cause of odours and represent a serious environmental issue, as the regulatory framework suggests. The high concentration of ammonia NH3 and the persistent and unpleasant olfactory trace represented the main problematics BMB took charge of.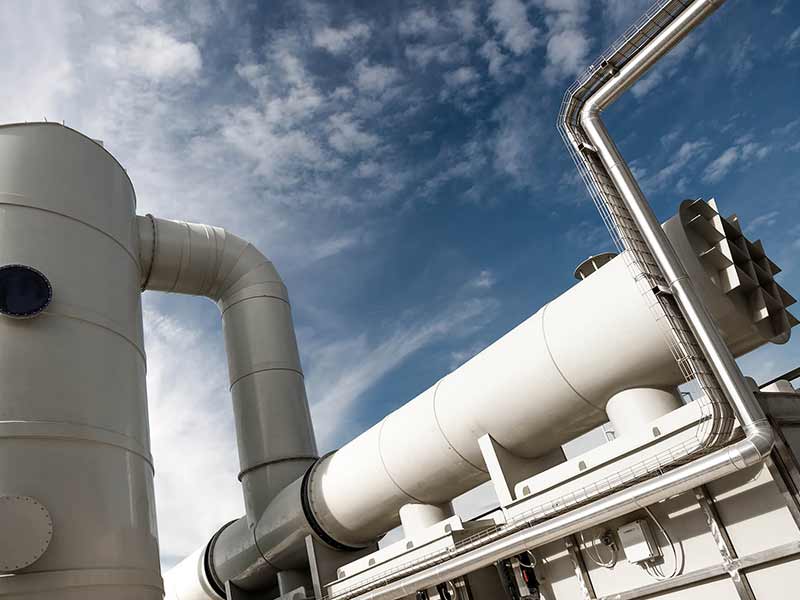 THE INDUSTRIAL ODOR ABATEMENT AND TREATMENT PLANT CREATED BY BMB PURIFICATION
CHALLENGES
PERFORMANCE AND COORDINATION
Creating an air purification system calibrated to specific parameters entailed numerous challenges, including the need to guarantee a high abatement of odours and NH3, while maintaining effective extraction of the production rooms. Another aspect that proved challenging was to create a plant capable of adapting to the simultaneous operation of several machines, to be controlled remotely and with easy access for maintenance.
SOLUTION
WET SCRUBBER AND BIOFILTERING MODULES
The purifier installed on site sends the odour- and pollutant-laden air to a wet scrubber tower, which is able to break down excess ammonia. Inside the scrubber, the polluted air is washed by a running aqueous solution, additivated with special reagents that neutralise the ammonia. Downstream of the wet scrubber, a battery of bio-filtering modules ensures the removal of odours, before evacuation to the stack.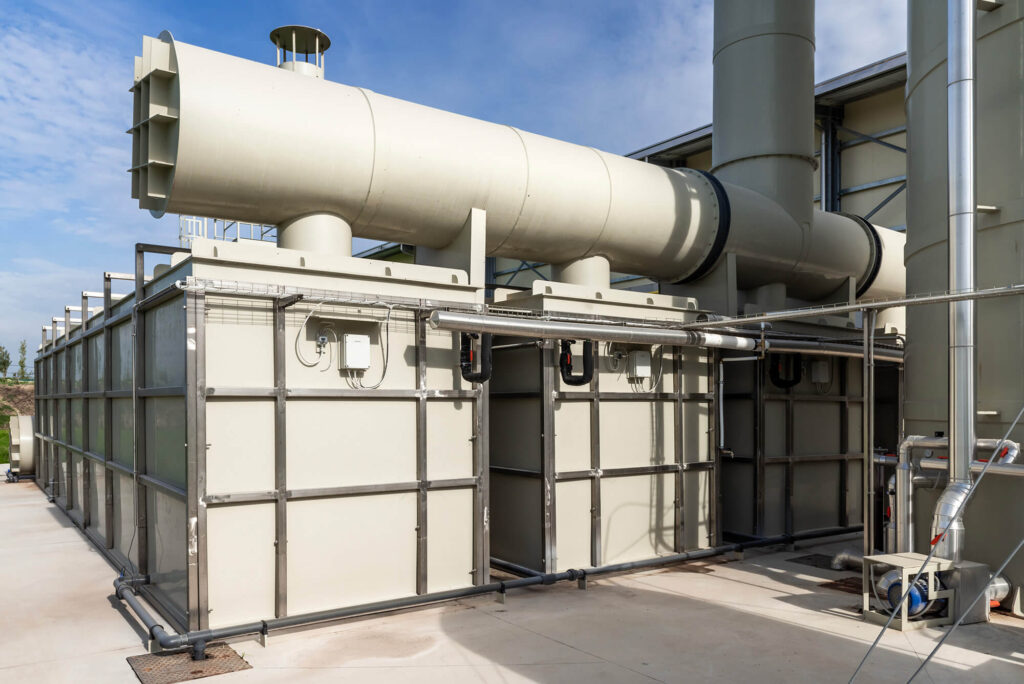 TURNKEY PLANT

Each industrial air filtration system plant realized by BMB is custom designed after thorough field study. The initial study of condition, context and potential problems allows or technicians to propose targeted and tailored solutions, appointed plants and specific technologies for any kind of problem.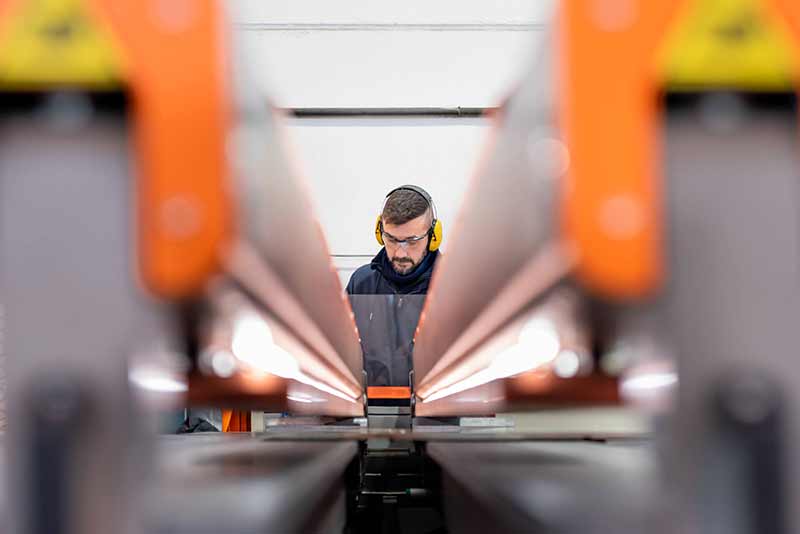 MANUFACTORING AND INSTALLATION
Each plant produced by BMB is designed, built and tested in-house. The installation is planned and carried out by our specialized technicians.
MAINTENANCE ASSISTANCE
BMB offers complete and custom service for plant assistence and maintenance: oordinary maintenance, extraordinary availability and remote monitoring.
PLANT DESIGN
Our plants are designed in compliance with the most updated law and engineering standars, are applied to needs of client so as optimize the investment.