CASE STUDY
OIL & GAS industry – offshore
BMB Photocatalytic filters can be applied to all cases in which gas streams and vents into the oil & gas industry must be treated to reduce pollutants and odours, like vents coming from liquid hydrocarbon movement (tanker ships loading operations).

CLIENT'S NEED
Odour & pollutant reduction during tanker ships loading operations
TECHNOLOGY EMPLOYED
Photocatalytic filtration

POLLUTANTS ABATEMENT
Odour removal efficiency ≥ 98%
VOC removal efficiency ≥ 90%
STRENGTHS
High abatement efficiencies with no use of electrical power.
High energy saving and no environmental impact.
THE CONTEXT
Petroleum products Tanker ship loading system foresees a gas vent coming from the ship reservoir. This vent contains the vapours of low-boiling oil products.
It is then necessary to capture the outlet air to reduce both VOC and odours.
CHALLENGES
EFFICIENCY AND OPTIMIZATION

Reduce odours and dangerous pollutants and obtain the highest abatement of pollutants possible with minimum energy consumption.
Employ technologies with ow environmental footprint.
SOLUTION
PHOTOCATALYTIC FILTRATION
The vent has been ducted to a series of photocatalytic filters whose reaction is activated by sunlight UV radiation. Upstream these filters, a droplet separator is installed. Air supply ducting has been sized so as to minimise pressure drop. Filters have been delivered on pre-assembled skids to facilitate onsite installation even in critical areas like offshore platforms. This is one of the air filtration solutions for oil & gas industry designed by BMB Purification.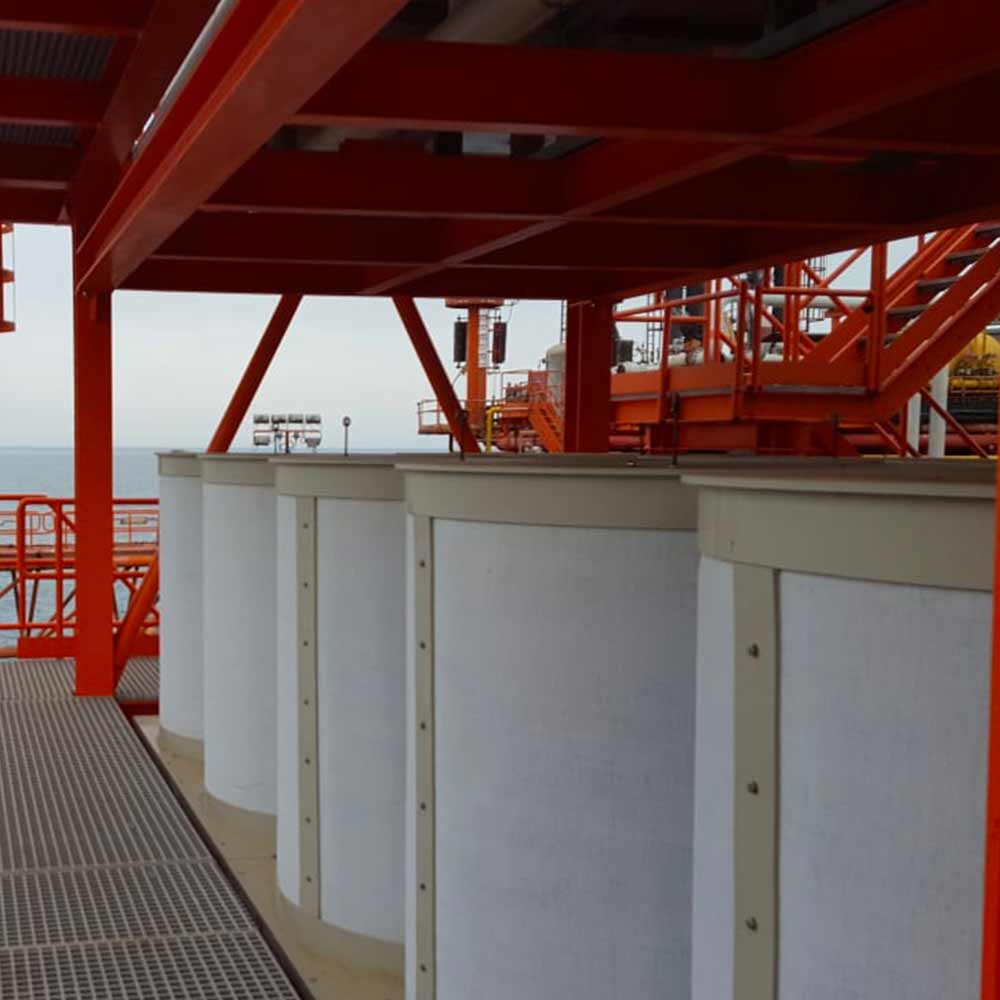 TURNKEY PLANT

Each industrial air filtration system plant realized by BMB is custom designed after thorough field study. The initial study of condition, context and potential problems allows or technicians to propose targeted and tailored solutions, appointed plants and specific technologies for any kind of problem.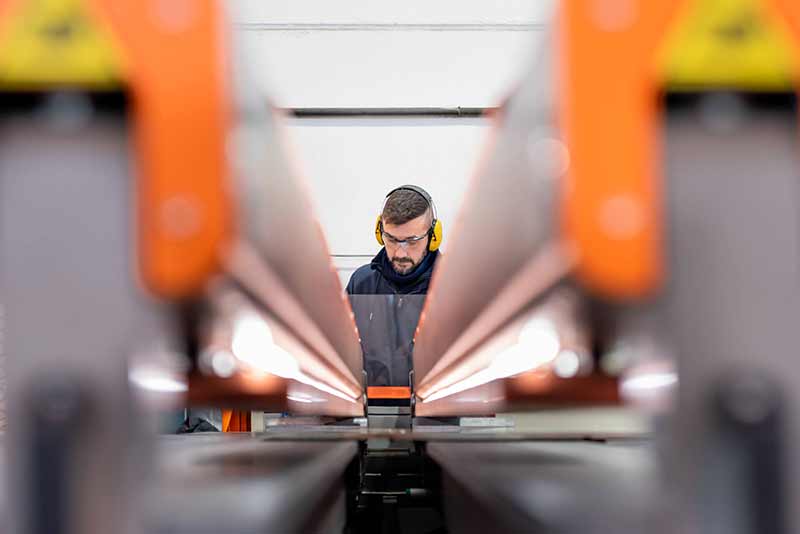 MANUFACTORING AND INSTALLATION
Each plant produced by BMB is designed, built and tested in-house. The installation is planned and carried out by our specialized technicians.
MAINTENANCE ASSISTANCE
BMB offers complete and custom service for plant assistence and maintenance: oordinary maintenance, extraordinary availability and remote monitoring.
PLANT DESIGN
Our plants are designed in compliance with the most updated law and engineering standars, are applied to needs of client so as optimize the investment.